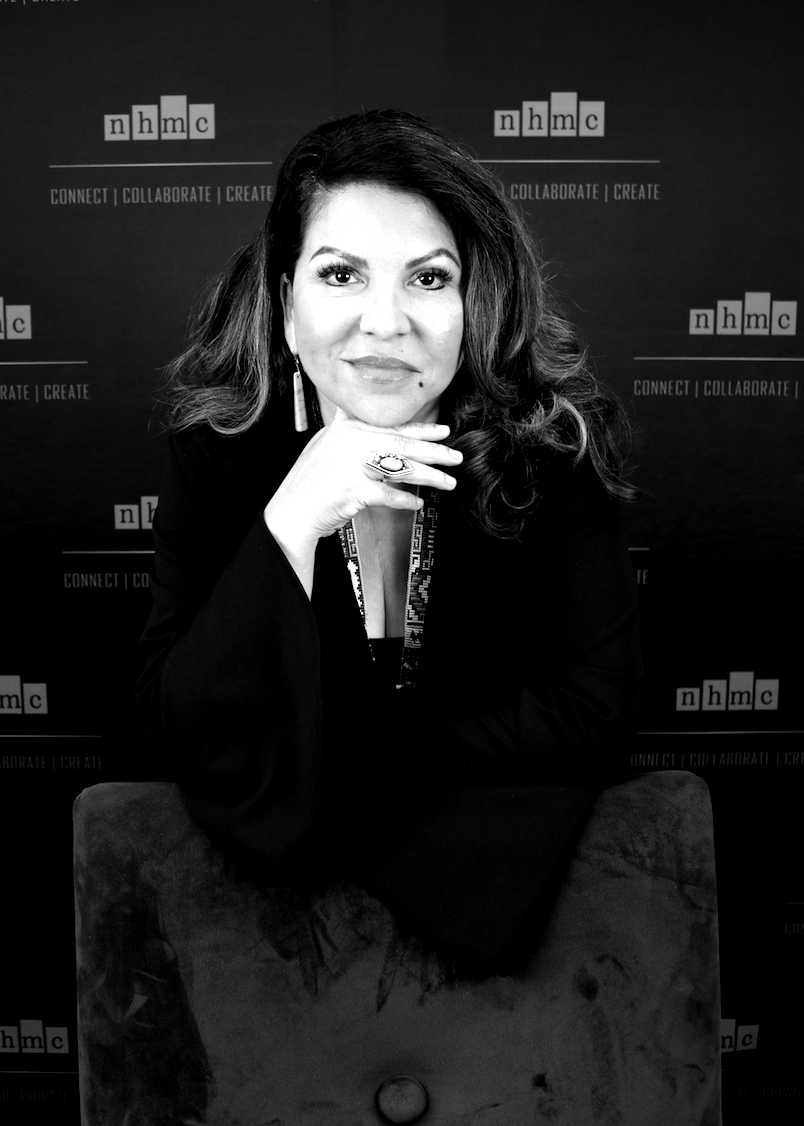 Brenda Castillo
Castillo is a Latinx Native woman, who is an  activist, feminist, national strategic leader, and renowned speaker in the areas of diversity & inclusion, hate speech, media, civil rights, and social justice. She is an expert in alliance building, authentic storytelling, Latinx in entertainment, and women's issues. Castillo is a big believer that digital rights is a human right, that there is a very real correlation between hate rhetoric and hate crimes, and that tech companies must be held accountable for the hate speech that is rampant on their platforms. 
Castillo currently serves as  the first female President and CEO of the National Hispanic Media Coalition (NHMC). NHMC is a 35 year old civil rights non-profit organization that educates and increases visibility of Latinx from their policy work in Washington D.C. to their media advocacy in Hollywood where they collaborate, create, and connect Latinx talent with the entertainment industry. NHMC focuses on all forms of media because media is one of the most influential and powerful institutions that exist, which can have long-lasting effects on the attitudes, values, and beliefs of audience members. The Coalition also collaborates with other civil rights organizations to eliminate online hate and advocates for online platforms to be accountable for their content. NHMC ensures that Latinx and historically marginalized communities stay connected by working in closing the digital divide. The National Hispanic Media Coalition is a founding member of Help Tech Stop Hate, Change the Terms, Stop Hate for Profit, Leadership Conference on Civil & Human Rights, and National Hispanic Leadership Agenda.
Castillo is an L.A. Emmy award-winning producer and media production director with decades of C-suite experience in the private and nonprofit sectors, as well as government for such companies as: BP America Inc., American Red Cross, and KTLA 5 Television.